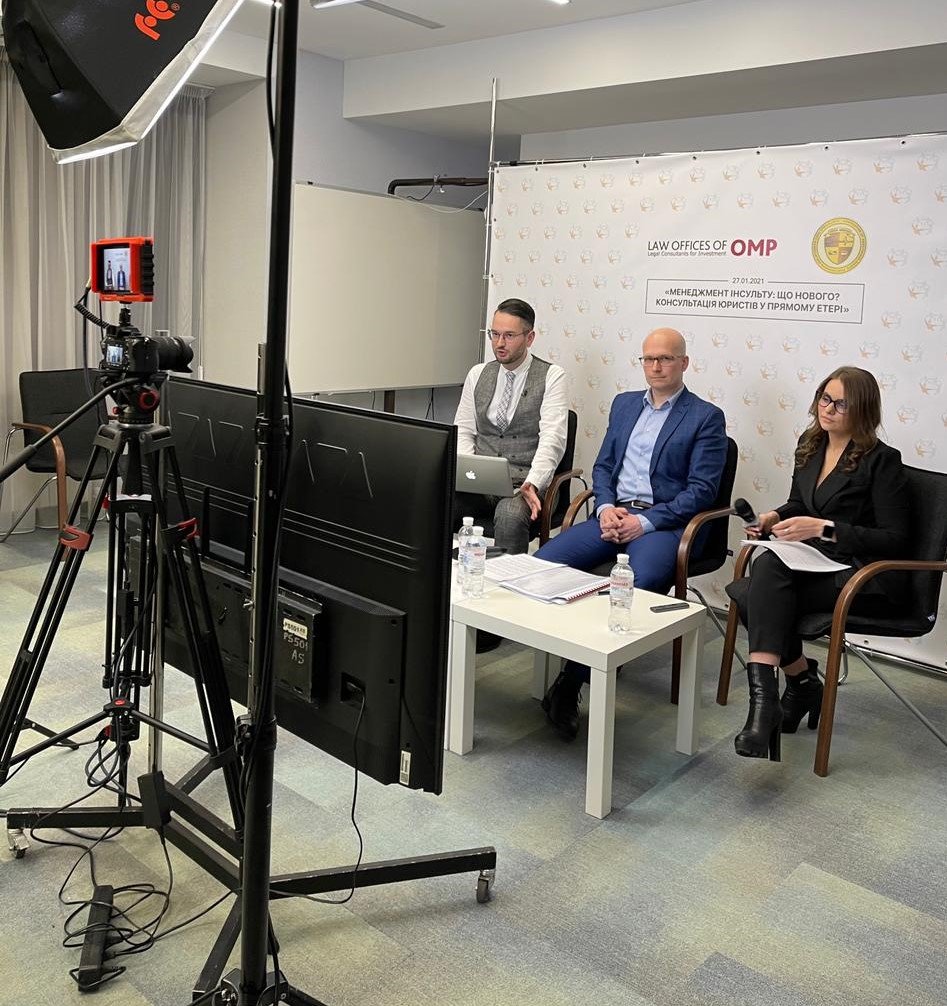 Law offices of OMP was a partner in teleconference bridge "Stroke management: what`s new? Consultation of lawyers live", which took place online on 27th January, 2021.
Organizers are: The International Congress on Infusion Therapy, Institute of Blood Pathology and Transfusion Medicine of the National Academy of Medical Sciences of Ukraine.
In the context of teleconference bridge, OMP experts – Mykola Orlov – Managing partner, Maryna Chervenkova – Ph.D., Mediator, Senior lawyer and Ihor Galytskyi – Ph.D., Senior lawyer, discussed possible variants (or it`s better to say – strategies) of protection of a practitioner in the context of the reform of the National Health Service of Ukraine, paying particular attention to rights and obligations of a practitioner and a patient, as well as the procedure of prescribing medicine and quality control of medical care.