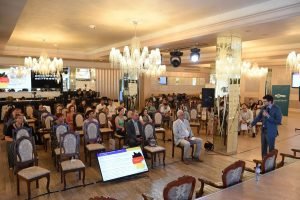 Igor Ogorodniychuk, partner of OMP, spoke about global trends in Internet sales and about the example of creating an intermediary between manufacturers and pharmacies for the proper implementation of marketing services in the framework of the international pharmaceutical forum "World Pharmacies 2020", which took place on August 6-7, 2020 in Odessa.
Back in June 2016, at the World Pharmacy Conference, OMP stressed the need to create an intermediary between manufacturers and pharmacies for the proper implementation of marketing services.
Those who listened to it created powerful and successful agency companies.
The example is – we ourselves – OMP Marketing
At that time, we felt the need and created the necessary market service. Today it is a company that provides services to national and international manufacturers.
Development of trends in online drug sales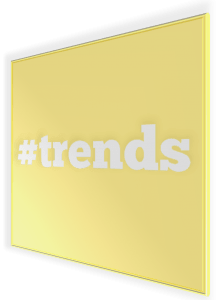 Requirement of the society:

people want to receive drugs with delivery.

Manufacturers:

Are openly looking for an alternative channel.

Interest of business players

from other industries: they see prospects for their growth in medicine.

The result

is a complete cessation of distance trade of medicines and delivery is impossible.

The state

is trying to impose European values ​​of legislative regulation on us.

Business

is looking at American development trends and globalization is helping in it.

In Ukraine

, all medicines have long been a simple commodity (promotion style, discounts, etc.).
European regulation – distance sale of medicine
Fundamentals of regulation: EU Directive 2001/83 / EC. All regulations of the directive are aimed at stopping the spread of counterfeiting.
The basic provisions are interesting for us:
Distance trading only by licensed companies;
Be on a special list of distance traders;
Websites from which sales are made must contain mandatory details (including the quality mark – logo).
In many European countries, remote trade by OTC medicines via the Internet and their delivery by mail is permitted by law.
No advertising should give the impression that online pharmacy services will be available in a particular region or to certain people.
Recommendations of OMP.
If you can't fight – lead!
Pharmacy chains should think about their own web pages, where reservations and sales are possible;
Pharmacy chains must expand delivery, their own, or use third-party delivery services;
Own online sales sites allow you to:
Build a successful online marketing of medicines on websites (this is a promotion, recommendations, top searches, candid advertising);
Create your own online platforms for communication with pharmacists for manufacturers and make money on it, and most importantly control traffic and information;
Get customer contacts and sell more.