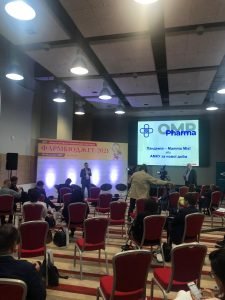 Within the 14th International Conference-Workshop "Pharmbudget-2021", which took place on September 10-11, 2020, Mykola Orlov, a partner of  Law Offices of OMP, outlined the approaches in the activities of the AMCU during the pandemic.
Currently, companies are actively promoting their medicine, in particular they are disseminating information on the Internet. In connection with the COVID-19 pandemic, the AMCU became more attentive to such information.
New challenges, but old approaches of the AMCU to the Pharma, in particular:
fight against misleading information;
combating rising prices as a manifestation of anti-competitive concerted action.
At the same time, the AMCU pays close attention to information about the influence of drugs on COVID-19, because, according to the regulator, the majority of the population takes for granted the information obtained through advertising about medicine and medical devices.
Most frequently the AMCU investigates cases of dissemination of such information. Alongside this, the AMCU provided recommendations on both, the placement of information about medicines in connection with the pandemic and the pricing of medical devices.
The latest recommendations were provided by the AMCU on March 31, 2020, which advise manufacturers to refrain from advertising medicines, the content of which relates to the treatment of coronaviruses, and to refrain from any actions that could lead to higher prices. And on April 17, recommendations were given to pharmacies to expand the range of suppliers of medical masks and to set a margin level that will provide more affordable retail prices.
The speaker also noted that the AMCU has already imposed fines on some companies for disseminating misleading information. At the same time, other companies received only the recommendations.
For the weekly magazine "Apteka"