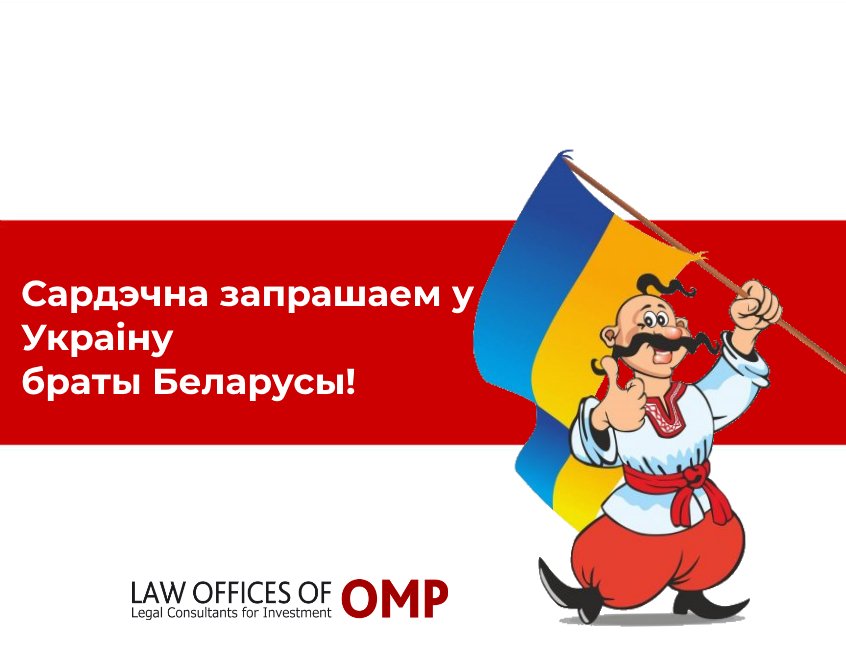 There is no single Ukrainian who is left indifferent to the events in Belarus. Many of our fellow citizens have experienced something similar.
Lawyers of OMP have never been indifferent to someone else's misfortune and are ready to provide all possible professional assistance for forced migrants.
Nowadays Ukraine is the most convenient country in many ways for a temporary stay. The advantages include: proximity to home, possibility to obtain a residence permit fast and easily, a transparent and understandable tax system for citizens of Belarus.
Additionally, there is an opportunity to choose a comfortable city for living – from a quiet town on the seaside to a bustling metropolis with a large international airport.
Moving house often creates a lot of fuss, difficulties, and misunderstanding of local rules.
Law offices of OMP will gladly take on some of these troubles, in particular:
obtaining a residence permit, which will include:
registration of a company and / or obtaining a work permit in an existing company;
registration of the place of residence;
if necessary – registration as an entrepreneur (the so-called FOP);
obtaining medical and all other documents in accordance with the procedure provided for by law;
formation of documents to get the right of residence for family members;
paperwork for school or pre-school institutions;
advice on basic taxation issues;
assistance in opening a bank account;
consultations in formation of documents;
assistance in renting or buying a home, office, production sites.
Our team consists of more than 50 specialists in various fields with vast experience in more than 20 countries.
We are happy to use all our experience to your behoof!